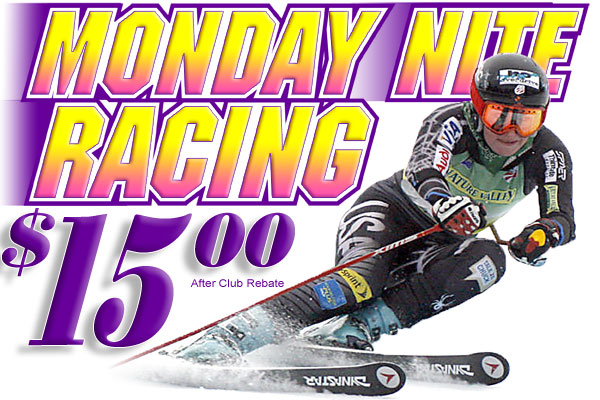 Mt. Southington Race Information 860-628-7669 x243
to confirmation that the mountain will be open for racing.
$30 includes lift ticket and racing.  This includes the pizza.
NSC reimburses $15 per night of racing
Registration is 5:45 pm to 7:15 pm above the cafeteria in the lodge to the
right as you walk up to the mountain's entrance.
Races begin at 7:30 pm