Quick View Calendar of Upcoming Events
N S C   2016 -2017   C A L E N D A R   OF     E V E N T S
Date
Upcoming Activities
Contact
3/2/17
NO MEETING
3/3/17
ON SNOW – Loon       March 3-5, 2017
Ron/Rusty
3/12-3/17
SUGARLOAF SKI TRIP ($495 Adults)
John/Peter G.
3/31- 4/2
Tuckerman's Ravine (Date tentative based on conditions)
Jon P.
4/20/17
Election of Officers & Bingo . . Last Meeting
---
On-Snow At Loon
On-Snow is going to be held at Loon Mountain in Lincoln, N.H. March 3rd 4th and 5th, 2017. Lodging at the Kancamagus Lodge in Lincoln N.H. is sold out, but there are plenty of other options in town. So if you are considering going to Loon for this event, I would highly recommend that you make your reservations as soon as possible.  Please contact Ron Kapraszewski if you are planning to attend, so we can plan accordingly at : 860-620-3498 or kapra@cox.net.  This event is always a blast and Loon should be a great venue for it.  Join us for skiing, the races, the fun events, the dinners and parties!  There is something for everyone.
Bulk Tickets:
Bulk tickets must be returned by May 1st
John Hunter has some Okemo tickets for sale, Pam Bateman said we are still waiting to receive the Burke tickets. The club as has 2 Stowe tickets to sell as well as 3 Young Adult Killington tickets.
Ted Rogala has four adult tickets to Okemo for sale
---
Something New
Missed a meeting and would like to know  what's happening. We have added a new link Meeting Minutes. You will find this link under About NSC on the menu bar. Meeting Minutes >
---
Tips for going from sofa to ski in just two weeks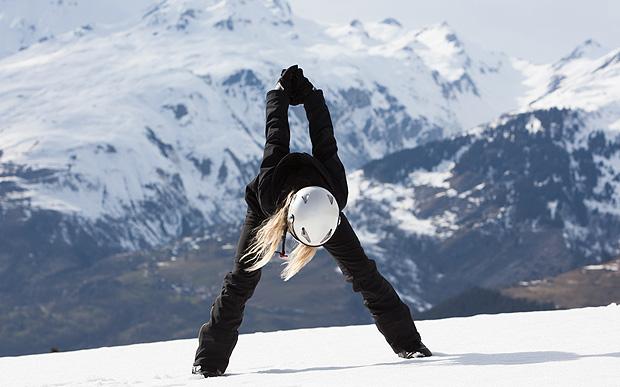 Only two weeks to go till your trip? Don't panic. Follow these 10 last minute tips to get your body slope-ready. read more >