Membership 2016-2017
Signup Today!
Got A Question Email Dan Petit or James Carle
Lifetime Members  –  Please use the link above to register online or Register in Person at any Club Meeting!!
---
Quick View Calendar of Upcoming Events
N S C   2016 -2017   C A L E N D A R   OF     E V E N T S
Date
Upcoming Activities
Contact
12/8/16
Suburban Sports Ski Tuning Clinic, Berlin, CT 6- 8 pm
John Paturel
12/9/16
NSC XMAS PARTY – J TIMOTHY'S
Ted Rogala
12/16-18
ASRA Opener
Carol S./Marilyn P.
12/19 to 2/6
MONDAY NIGHT RACING-Mt Southington
Glen
1/22/16
KID's Day at Mt. Southington
 Carol Sweeney
2/16/16
SOUP, STEW & CHILI NIGHT
2/14/17
CSC CT Senior Games – Ski Sundown
Carol/Rob
3/3/17
ON SNOW – Loon       March 3-5, 2017
Ron Kapraszewski
3/12-17/17
SUGARLOAF SKI TRIP ($495 Adults)
John/Peter G.
Something New
Missed a meeting and would like to know  what's happening. We have added a new link Meeting Minutes. You will find this link under About NSC on the menu bar. Meeting Minutes >
---
Tips for going from sofa to ski in just two weeks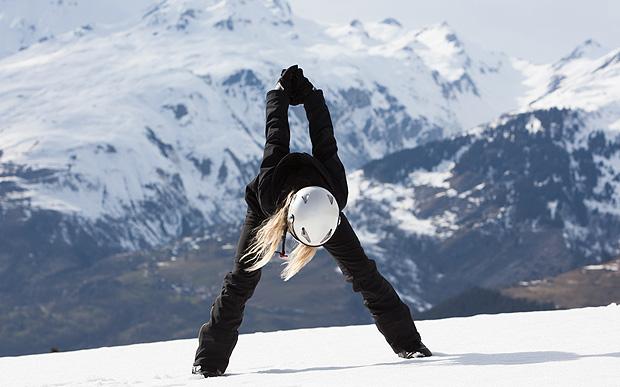 Only two weeks to go till your trip? Don't panic. Follow these 10 last minute tips to get your body slope-ready. read more >
On-Snow Lodging 2017
On-Snow is going to be held at Loon Mt. N.H. March 3rd 4th and 5th, 2017.  I contacted The Kancamagus Lodge in Lincoln N.H. and they have 34 rooms available right now. These rooms were put aside for the entire Ct. Ski Council, so they are available on a first come, first serve basis. So if you are considering going to Loon for this event, I would highly recommend that you make your reservations as soon as possible.
Room Pricing: For Thur. nite subtract $20 from the Fri. and Sat. nite pricing.
Pricing is per night: two double beds $109;  Room with a Queen bed $119;  Room with a King bed $129;  Room with two Queen beds $159.
The lodge is located on route 112 in Lincoln, N.H. which is approx. 1 miles from the ski area. Their phone number is: 1-800-346-4205 and their web-site is: htt://www.kancamaguslodge.com/  The lodge has a restaurant and bar. Loon is really going to put a great package together for us as the really wanted to host this event. You can contact Ron Kapraszewski for any questions concerning this event at : 860-620-3498 or kapra@cox.net.
Look forward to skiing with you all again this season, Ronski