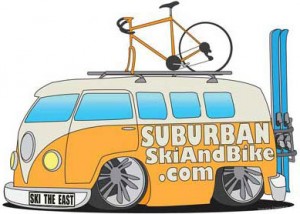 Suburban Sports  http://suburbanskiandbike.com/

Alpine Haus   http://www.alpinehausct.com/
Each year these company's help the
Newington Ski Club with gifts and donations.
Please reciprocate by patronizing their business.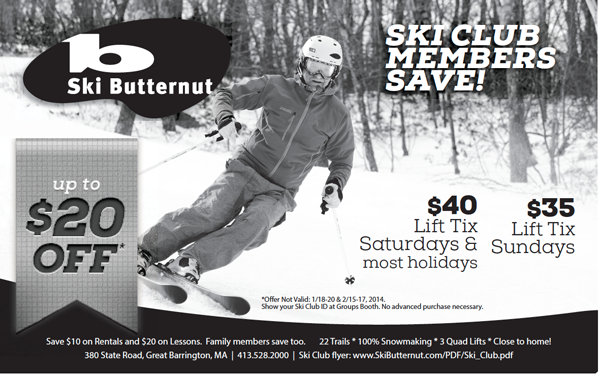 ---

Single Visit Group Rental Form
Single Visit Group Guide for 2014-2015
The mountain that gets groups right…
Dear Newington Ski Club ,
I want to introduce you to our Single Visit Group program.  Our goal here at Ski Sundown is to promote health, fitness and the social benefits of snow sports and to have FUN!
Our mountain provides a variety of terrain from novice trails and a terrain park for beginners at the Sunnyside Learning Area, to more challenging runs, NASTAR racing, and larger terrain features. We offer 70 acres of skiable terrain, a modern, clean base lodge with plenty of seating and free WIFI, two food courts serving delicious, fresh food, , a rental shop featuring  NEW top quality ski and snowboard equipment.  End the day in our Last Chair Tavern for après ski drinks, cocktails and pub menu.
We are beyond excited to announce that we are opening a NEW TRAIL this season! Located in between the Exhibition Triple chairlift and the Triple Barrel chairlift, Satan's Stairway is a double black diamond that will be steep, deep, lit, and will be bumped up the moment conditions present themselves!
 Sunday through Thursday nights CSC members receive $6 off an adult or junior night lift ticket. Organize a trip for your ski club and your group of 20 or more will receive even greater deals on lift tickets, group lessons, equipment rentals and lift/lesson/rental packages. And at Ski Sundown we make sure the planning process is hassle-free!   We can also arrange for discounts on food for your group, as well as drink specials in our Last Chair Tavern.  Click here for details on our website:   http://skisundown.com/Lessons-Packages/Groups/Single-Visit-Groups.
 FREE NASTAR RACING- Enjoy unlimited time runs with the purchase of your lift ticket or pass!
           NASTAR Course Hours:       Thursdays 6:30pm-9:30pm beginning January 8th
                                                          Sundays 2:30pm-5:30pm beginning January 4th
http://skisundown.com/Lessons-Packages/Racing/NASTAR-Racing
 I have attached our Single Visit Group Guide and both registration and rental forms. Please don't hesitate to contact me if you need any other information.   We'd love to have your club join us this winter!
 Best regards,
 Pat McAlindin
Group Services Coordinator
Ski Sundown    860.379.7669 x204